9 Tips for Avoiding a "Maskne" Breakout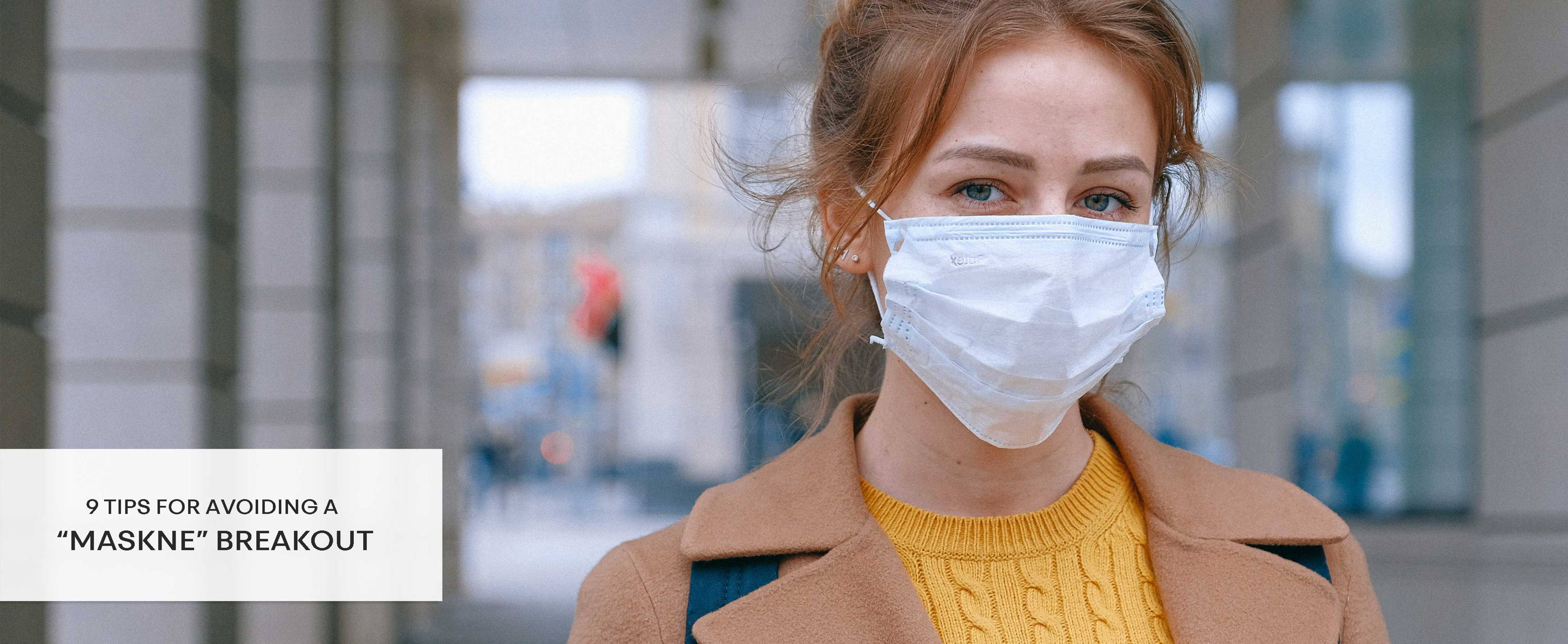 Adapting to the "new normal" has meant lots of changes for our skin. Whether you wear makeup or not, you might have encountered some new skin issues as of late – namely, breakouts! Enter "maskne": the 2020 term for mask + acne.
If you're an essential worker, entering a public place, or are wearing a face mask for any reason, you're likely wearing it for a good portion of the day. Subsequently, people are beginning to notice a correlation between wearing a mask and acne. 
We know how frustrating breakouts can be – especially if your skin just got back on track after a quarantine-caused purge.
In this post, we'll show you how a few changes to your routine can help mitigate new pimples from wearing a face mask. 
The material of your mask might also play a role in your breakout – we'll explain later!
Why (and How) Masks Might Cause Breakouts
You've found yourself with newly formed acne after wearing a face mask for a few days, but why? There are a wide range of possible causes, but the most likely culprits are poor hygiene and adjusting to the ever-evolving mask etiquette.